Channel Ident
BRIEF
Design a dynamic and risk-taking visual identity for a new TV channel and streaming service aimed at young people aged 18-30.
RESPONSE
Prodigy's identity is explosive and chaotic, showcasing the unpredictable variety of its programming and championing its diversity. The counter (which we've nicknamed "prodigy") that breaks out of its shell continues this anarchy, fragmenting across posters and idents.
Across the identity, Prodigy makes use of the "prodigy" and shattered fragments to frame visual elements and create dynamic compositions.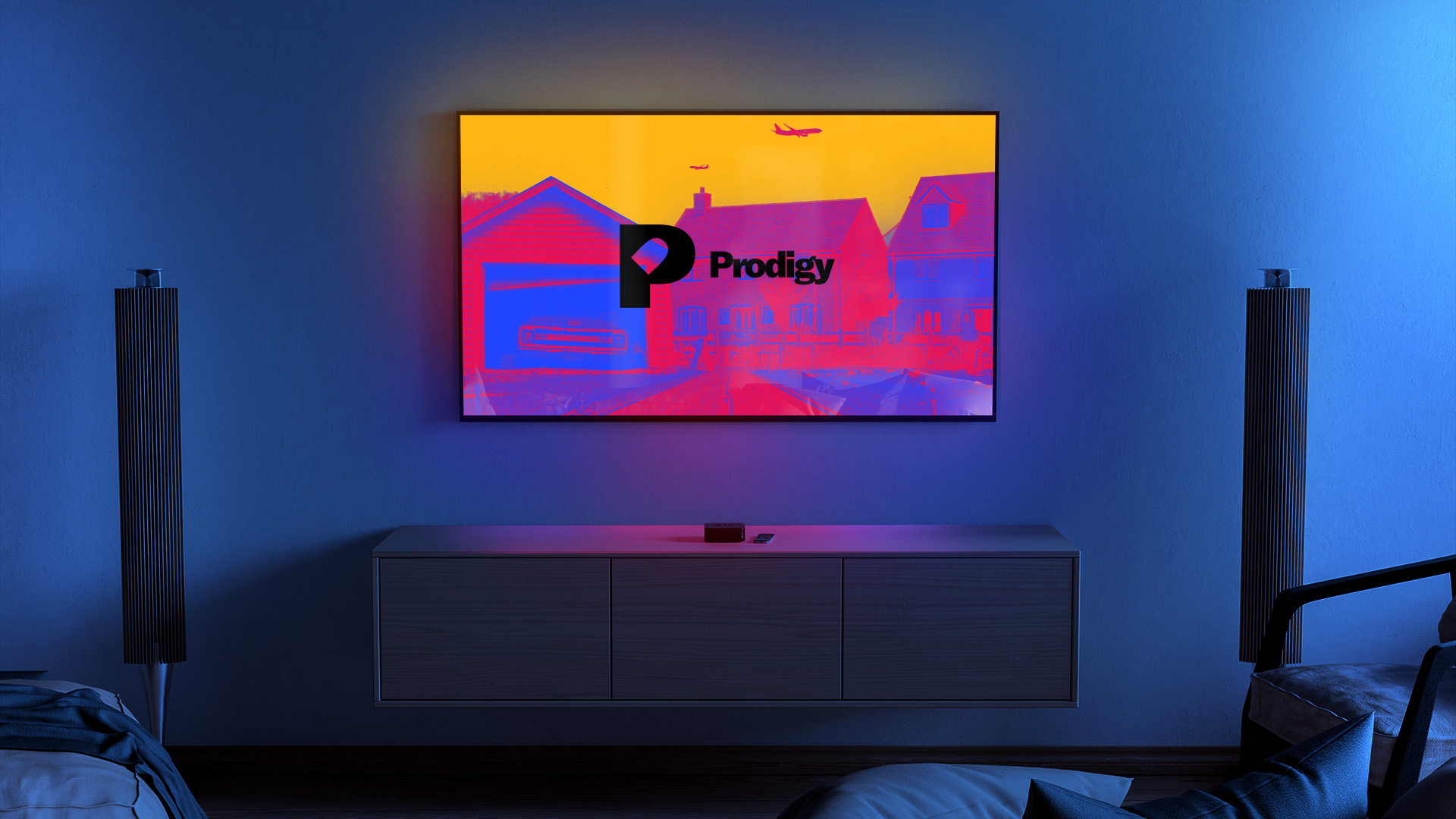 ---
IDENTS
Prodigy's TV idents create a bold, self-confident punch across the channel with their dynamic parallax and striking sound design. Each ident represents different areas of the UK, from the cities, to the suburbs, to the coast.